We are looking forward to another lovely year here at Berty.
We have decided to do our bit to help reduce inflation by going back in time – our High Season price for this year is now the same as it was in 2019 – Make a booking before we change our minds!
In nearby Montcuq, there are going to be some new things to enjoy, with a tapas bar just opened, and a mobile guinguette (cabaret-bar) planned for several nights.
There is a new website for the community of communes, where you can discover more about this delightful part of South West France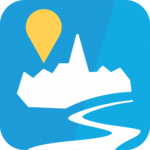 Montcuq, Lauzerte and other nearby towns now use the app IntraMuros for sharing upcoming events and activities, so it's a good idea to download that so that you can keep up to date.
Find it on Google Play or the App Store